El árbol
Last updated: Aug 15, 2014

Reforestry project Adopt a Tree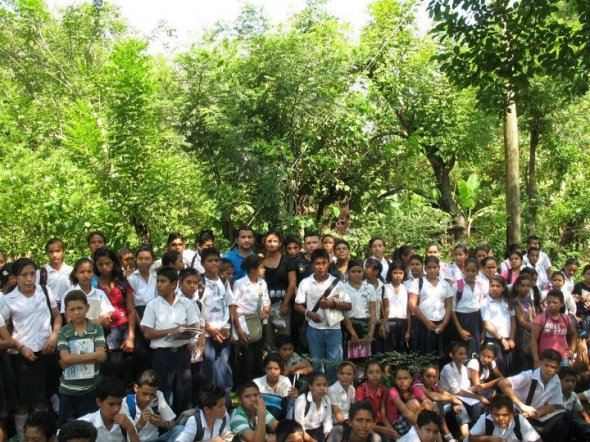 Last status (23 march 2013):
Last week we monitored the fruittrees we planted togehter with the schoolchildren of San Benito.
Especially the citrics ( lemon) are doing very well
What we do
The foundation's most actual smallscale reforestry project. We set up a small tree-nursery and compostmakery at the high school in the village of San Benito #1. We planted the ready-small trees together with students with the support of the Ministry, the municipality, the council, the committee of parents, the student committee and youth environment "Guardabarranco".

The tree nursery is guided by theoretical lessons we offer at the same school. We have planted trees in the village last July and August.
The reforestation is neccessary in order to fight the major erosion caused by large-scale logging in the area.
Further the National University of Agriculture predicts 33% less rain. During disasters like tropical storms, the city of Chinandega is at risk. It lies at the foot of San Cristobal volcano, which has steep slopes and deforested.All parties have promised to protect the planted trees in their neighborhood of the village and will screen the project for the next two to five years, the period when the trees are still very vulnerable. For € 25.00 you can adopt a tree, including care during the first two years.
Your contribution can be deposited into our ING bank accountin the Netherlands:
IBAN: NL09INGB0007787115
BIC-code: INGBNL2A
Label it "Adopt a Tree" and the money goes directly into this project ! Please click the special Donate button on our Homepage.