El árbol
Last updated: Aug 23, 2019
other projects
environmental education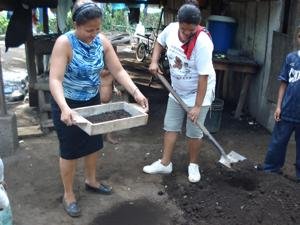 Since its founding in 1997, working foundation "El Arbol" in Chinandega works on issues of women and
environment. Sustainable forestry and agroforestry projects have been developed and supported
for years.
In addition, every year classes in organic farming and environmental education are given to the
villagers around the city Chinandega.

The practical lessons on the farm of mostly women, where during
class wood-saving stoves are built nurseries are established, organic corn is grown
and compost is made.